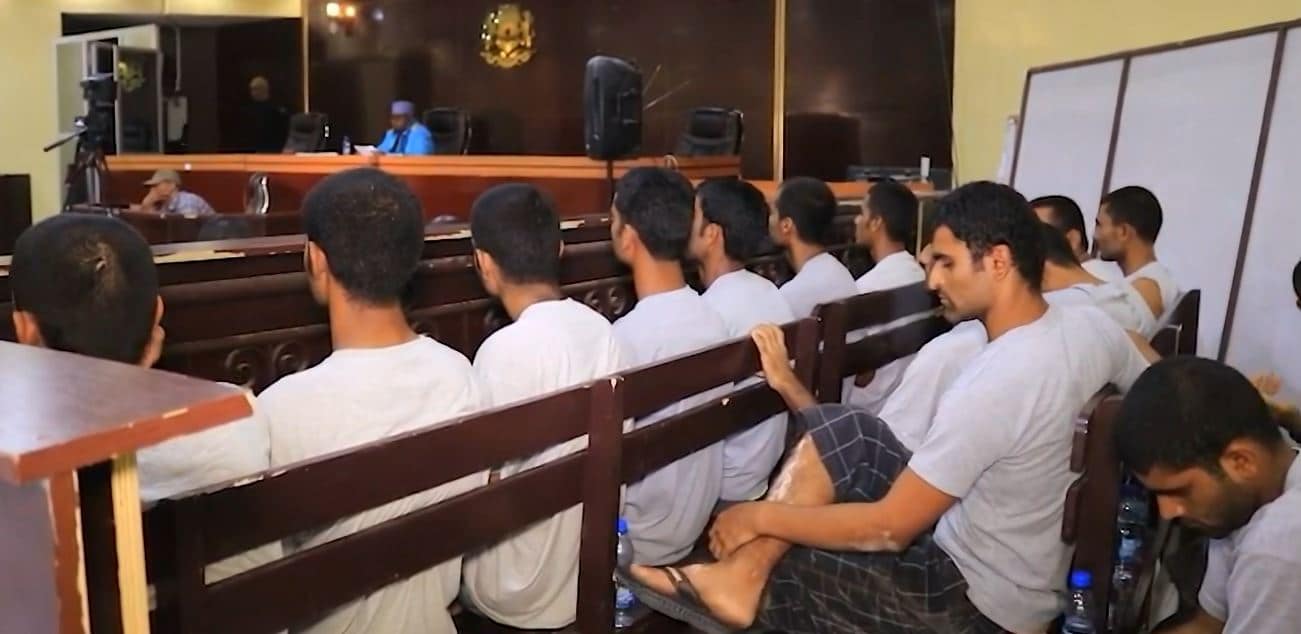 36 Pakistani and Irani fishermen were charged with illegal fishing in Somalia. In the ruling on 6th June, the court fined each one of them eleven thousand US dollars, thirty-six thousand dollars compensation for the fish, their boats and equipment and all the fish they caught.
 In a statement on their twitter handle, the US embassy in Somalia said,
"An estimated $300 million is lost annually in Somalia due to illegal, unreported and unregulated (IUU)fishing, which damages local marine resources, affects the livelihoods of local fishermen and diverts funds away from Somalia's economic development"
Illegal fishing in Somalia has remained a serious problem that affects the livelihoods of local fishermen, marine life and the security of the country. According to UNODC, $300 million is lost annually in Somalia due to illegal, unreported, and unregulated (IUU) fishing by foreign vessels.
It is reported that some of the illegal fishing vessels come from Iran, Yemen, South East Asia, and Egypt, posing a danger to marine resources and biodiversity.
Somalia has a long coastline of about 3,300 km and rich fishing resource, but it lacks the capacity and authority to effectively manage and protect its waters
Foreign fishing operators often exploit the local fragmented politics-the Federal Member States are semi-autonomous- and so it is easy to get dubious licenses, flag registrations and all documents required for the illegal trade.
President Hassan Sheikh Mohamed had recently lamented the country's lack of regulation and mechanisms to protect its waters and marine life. The president was at the time addressing a different topic, but made references to thousands of illegal fishing boats on Somalia's waters.